Climate Science For All
We know that finding valuable and accurate information about climate change can be challenging. Research is best when applied, and to that end, we provide many resources to the public, including detailed data programs and K-12 teaching resources. Visit this page often for the latest climate change news, videos and educational resources we have to offer.
Climate Change FAQs
As the world faces unprecedented climate change, our experts answer pressing questions about how climate change will affect the planet and people.
Monitoring Our Planet
UC San Diego researchers develop and operate long-term global and regional observing systems that improve understanding of environmental change and hazards such as earthquakes, tsunamis, hurricanes, wildfires and harmful algal blooms.
Educational and Teaching Resources
Climate Champions K-12 Curriculum
Tackling the climate crisis requires creating climate champions of all ages—people educated on climate science, passionate about addressing the climate crisis and engaged in substantial efforts to "bend the curve" of global warming. The program aims to get more climate crisis teaching, learning and action in schools.
CAICE Educational Resources and Videos
The Center for Aerosol Impacts on the Chemistry of the Environment (CAICE) offers a collection of videos, learning activities and other educational materials designed for a broad audience. Innovation, education, outreach and increasing diversity are at the forefront of CAICE community involvement.
UCSD Earthlab Community Station
The UCSD EarthLab Community Station is a 4-acre climate action park in the southeast San Diego neighborhoods of Encanto. The park is designed for experiential outdoor education with hands-on learning in green spaces to produce better educational outcomes in underserved communities.
UC San Diego Extension Site Course: Engaging Students in Learning About Earth's Climate
This course is a one-day workshop for STEM teachers of grades 3 through 8. During the workshop, participants will examine STEM Modules on Earth's climate and climate change impacts developed by Sally Ride Science.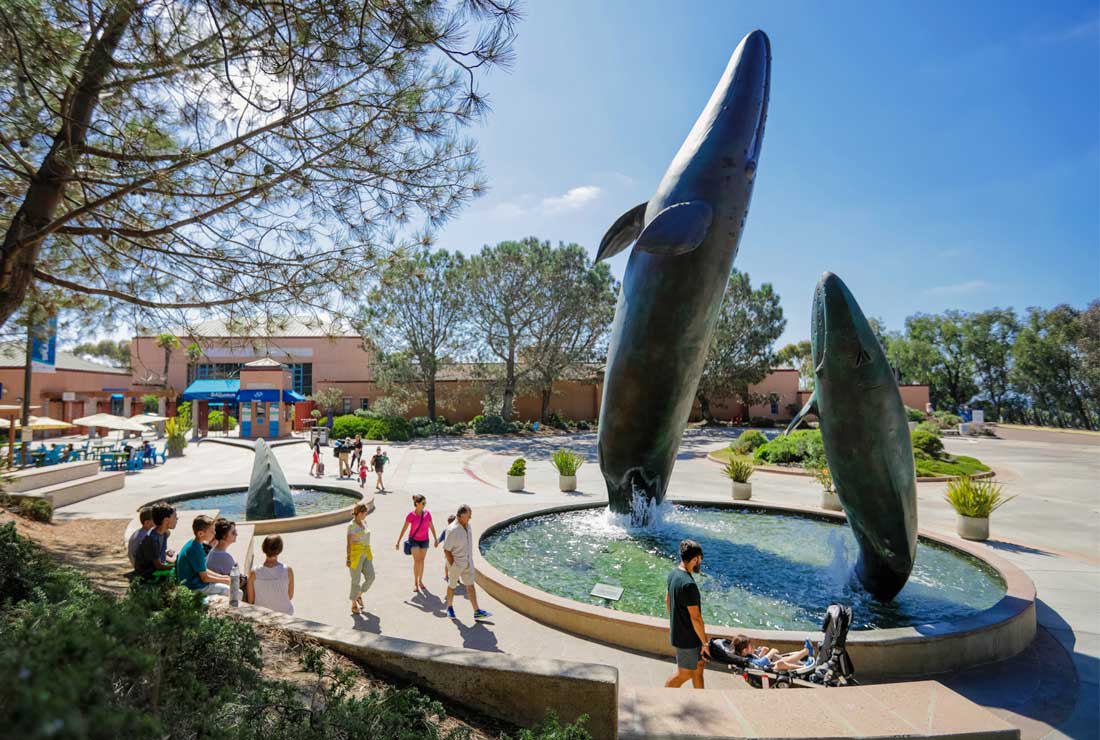 Birch Aquarium
Birch Aquarium at Scripps is the public exploration center for UC San Diego's Scripps Institution of Oceanography. Perched on a bluff overlooking the Pacific Ocean, Birch Aquarium features more than 60 habitats of fishes and invertebrates and showcases research discoveries on climate, earth and ocean science. Birch Aquarium aims to connect understanding to protecting our ocean planet through active exploration, inspiring awe and love for nature and hope for the future.
Climate Change Videos
Visit UC San Diego's official YouTube channel's Climate Change playlist for a sampling of videos from various departments, conferences and researchers across campus.
Other Helpful Resources
Climate.gov
The National Oceanic and Atmospheric Administration (NOAA) provides extensive and up-to-date general education and resources about climate science, adaptation and mitigation.
Climate.nasa.gov
The National Aeronautics and Space Administration (NASA) provides a robust site with information about climate change's evidence, causes, effects and solutions.
Climate News at UC San Diego